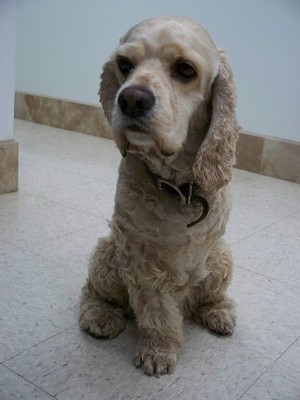 Orthopedic surgery refers to bone surgery. There are many different situations where bone surgery may be necessary including leg fractures, hip dysplasia, luxating knee caps, torn knee ligaments, disc disease, and many more. Most orthopedic surgeries can be performed at our clinic. Occasionally we refer our patients to a Board Certified surgeon to perform back surgery and other very complex surgeries.
Torn knee ligaments are the most common orthopedic problem presented at our clinic. Leg fractures usually result from a mishap with an automobile.
They can be treated in a variety of ways depending on the location and type of fracture.
A cast or splint can be applied to the leg to treat certain fractures.
Many fractures will require surgical intervention. In order for bones to heal properly there can be absolutely no movement between the fractured bone ends.
"Pinning" is a surgical technique whereby a long stainless steal rod is inserted into the middle of the bone. The rod traverses the fractured area. This is used in conjunction with cerclage wiring. Cerclage wiring is wire that is put in place to prevent the bone ends from rotating in relation to one another.
"Plating" is a surgical technique whereby a flat stainless steel "plate" is attached to the bone using screws on either side of the fracture. This is the most effective way to stabilize a fracture but is also the most costly.
"External fixation" is a technique used to stabilize fractures with a series of pins on the outside of the leg that pass through the skin and into the bone on either side of the fracture.
Sometimes a limb will be fractured so badly that it will need to be amputated. Cats & dogs do very well on three legs. They do equally well if it is a front or rear limb. The Cocker Spaniel below is doing great on three legs. His front limb was amputated at our Clinic by Dr. Clare Leger.
The method of repair will depend on the location and type of fracture present. If your pet does have an unfortunate event that results in a fracture you can be assured that we will recommend the treatment that will enhance your pet's healing time and reduce the long term potential problems associated with a fracture.