Website Library
Has your pet been diagnosed with a condition that you are unfamiliar with? Are you interested in learning more about how a particular drug works? Would you like more information or advice on behaviour, nutrition, or administering medications? We are always here to discuss these topics and more, but sometimes you may want to investigate or explore on your own, which is why we provide a collection of pet health information.
Considering the wide availability of information on the Internet, it can be difficult to differentiate between what's trustworthy and what's not. The Pet Health section of our website contains accurate and reliable information on a wide variety of topics. Feel free to search through our articles, educational programs, tips, and videos, and contact us with any questions you might have.
Click here to view our educational articles!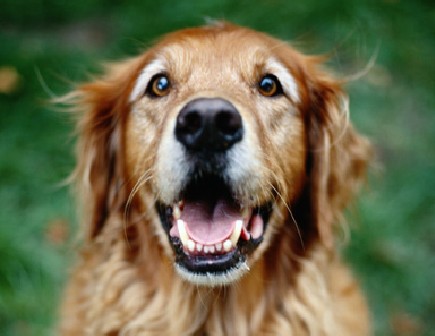 Veterinary Specialist Referrals
We have many board certified veterinary specialists we can refer you to for those very complicated cases.
The majority of your pet's health needs will be met at our practice; however, there are circumstances where a veterinary specialist may be required. Under these circumstances, we may direct you and your pet to a specialist who is a veterinarian with advanced knowledge in a particular area of veterinary medicine or surgery. In some cases, specialized equipment is required to perform procedures that are not routinely performed by general veterinary practitioners.
Examples of veterinary specialists include ophthalmologists, oncologists, surgeons, internal medicine specialists, cardiologists, dentists, etc.
Puppy Training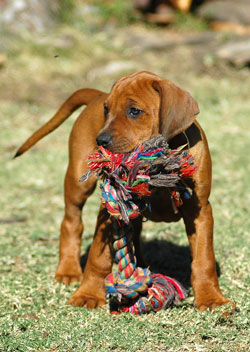 We do not provide formal obedience classes at Millwoods East Veterinary Clinic. However during the puppy vaccination visits we do provide training information. At any exam or office visit we are always ready to give you assistance in dealing with any behavior issues you may have.
We strongly recommend puppy training during the early impressionable months of puppy life and believe puppy training is essential to a long happy relationship with your dog. Puppy kindergarten lessons usually begin at 4 months of age. Regular training classes begin at 6 months of age.
Always remember when you are training your puppy that you are not reinforcing behaviors that you will find are not acceptable later.
Preventing, diagnosing and controlling behavior problems at a young age will result in an obedient pet for many years to come. We have had the unfortunate experience of euthanizing adult pets with uncontrollable behavior problems that could have been prevented with appropriate training of both dog and owner at a younger age.
Remember, the effort you put into your puppy in the early months will pay off tremendously in the future.
Follow this link for helpful advice on choosing a dog trainer.
Chemotherapy and Cancer Treatment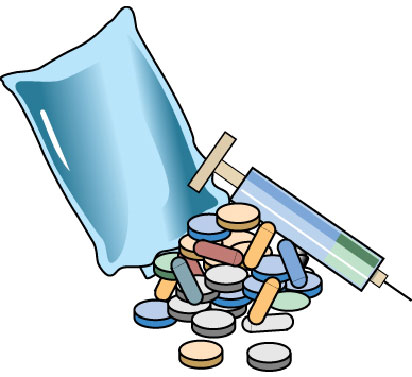 Like us, animals such as dogs, cats, ferrets, and rabbits can get cancer. Fortunately, however, some forms of cancer are curable. In addition, recent advancements in cancer treatment can extend the lives of many dogs and cats. Treatments such as chemotherapy, radiation therapy, and surgery may be used to stop the spread of cancer and remove or destroy cancer cells and tumours.
You can help prevent some forms of cancer by having your pet spayed or neutered at an early age, but most cancers cannot be prevented. This is why early detection is one of our best weapons against this disease.
Regular veterinary visits can help us keep track of what is normal for your pet, as well as detect anything suspicious. However, because we typically only see your dog or cat once or twice a year, we also rely on your knowledge of your pet to catch any potential issues early. Contact us right away if you notice any changes in your pet's physical appearance or behaviour (such as lumps or bumps, sores that don't heal, vomiting, diarrhea, or changes in eating habits).
Grief Counseling
The loss of a pet can be a tragic event. The emotions we have as a result of this loss are real, justifiable and nothing to be ashamed of. Our team understands these feelings, as many of us have faced this in our own lives. We also have literature that can help you and your children deal with the loss of a family pet. Please don't hesitate to contact us regarding this issue.
Behavioral Counseling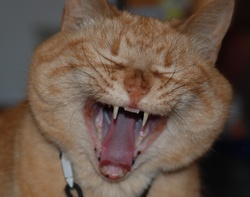 We offer individualized dog and cat behavioral counseling on a limited basis. Many behavioral issues can arise such as aggression-either towards humans or other dogs, housesoiling, phobias to loud noises such as thunder, separation anxiety, etc. If you are concerned about some aspect of your pet's behavior please contact us to book an appointment.
Tick Prevention
Ticks are becoming more and more prevalent in North America, and they're now being found in areas where people and pets didn't previously encounter ticks. These parasites aren't just a nuisance; they can cause serious—and sometimes deadly—diseases, including Lyme disease, Rocky Mountain spotted fever, babesiosis, ehrlichiosis, and tick paralysis. Contact us immediately if your pet starts coughing or has joint pain, trouble breathing, fever, weakness, or loss of appetite, weight, energy, or coordination.
Keep ticks off your pet by keeping your dog or cat on a tick preventive. Even indoor-only pets are at risk because ticks can hitch a ride inside on your clothing or shoes. Tick preventives are safe and effective at controlling ticks and the diseases they carry. Call us to get your pet protected today!
Don't panic if you find a tick on your dog or cat, even if your pet is on a preventive. Some preventives kill ticks after they've come in contact with your pet. Ticks can hide under your pet's fur, so as an added measure of protection, we recommend checking your pet for ticks every time your pet comes in from outside. And don't hesitate to ask us any questions you might have.
Microchip Pet Identification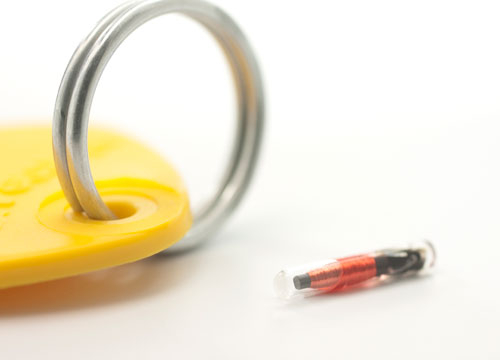 Imagine if your dog or cat got lost. You'd want to give him or her the best chance of getting home. With microchipping, you can.
Microchipping is a safe, permanent way to identify your pet in case he or she becomes lost. A microchip, which is a tiny device about the size and shape of a grain of rice, is placed just under the loose skin at the back of the neck. When a lost dog or cat without an ID tag is found, a veterinarian or veterinary technician will use a handheld microchip scanner to check for a chip. If the pet has one, it will transmit its ID number to the scanner via a low-frequency radio wave. The veterinary hospital or shelter then calls the chip manufacturer, retrieves the pet owner's contact information, and calls the owner.
Even the most responsible pet owners can't always guarantee their pet won't get lost. A leash could break or slip out of your hand, a pet could push through a screen door or window, or a contractor or friend might accidentally leave a door or gate open.
We recommend that you use a microchip, along with a collar and ID tag, to identify your pet. An ID tag is still a reliable identification method. Pets that have tags with current contact information are more likely to not end up in shelters and tend to get home faster than those without tags. However, collars and ID tags aren't permanent and can be removed (overnight or for grooming); pets can also lose them. With a microchip, your pet will have a much better chance of being identified and returned to you. Pets without microchips that end up in shelters may be adopted out to another family or even euthanized.
Please contact us to schedule an appointment to microchip your pet. Although we hope your pet never becomes lost, we want you to be prepared. We can also suggest a plan to have in place so if your pet does go missing, you'll be able to act quickly.
We can microchip ferrets, rabbits, birds, and other companion animals, too!
Boarding
We do not board animals in our clinic, however, there are a few kennels which we have had good experiences with and would suggest calling. Please see below for a list of recommended kennels.